Preparing meals can be a challenge especially for busy working individuals as often the feeling of tiredness takes over once we reach our homes. After a long, hard day at work the last thing on our mind is to slave over our kitchen. Hence, the person often on our speed dial is the pizza place and some Chinese restaurant that does deliveries. Don't dial for pizza or takeout just yet. We have three easy diet recipes packed with flavor that will make meal preparation a breeze. Start eating healthy today because the little effort you put into your choices and meals will pay off big time in the future.
Skillet Eggs
Ingredients for making Skillet Eggs
1/4 cup tomato juice
1/8 teaspoon pepper
2 eggs
1/4 teaspoon salt
1/4 teaspoon parsley flakes
Instructions
Put your skillet on moderate heat, combine all ingredients together except the eggs.
Stir the ingredients until your mixture comes to a boil.
Add the eggs one at a time.
Cook the eggs over moderate and keep basting it with the tomato juice.
Baste until the yolks are set approximately 4 minutes. Serve.
---
Healthy Waldorf Salad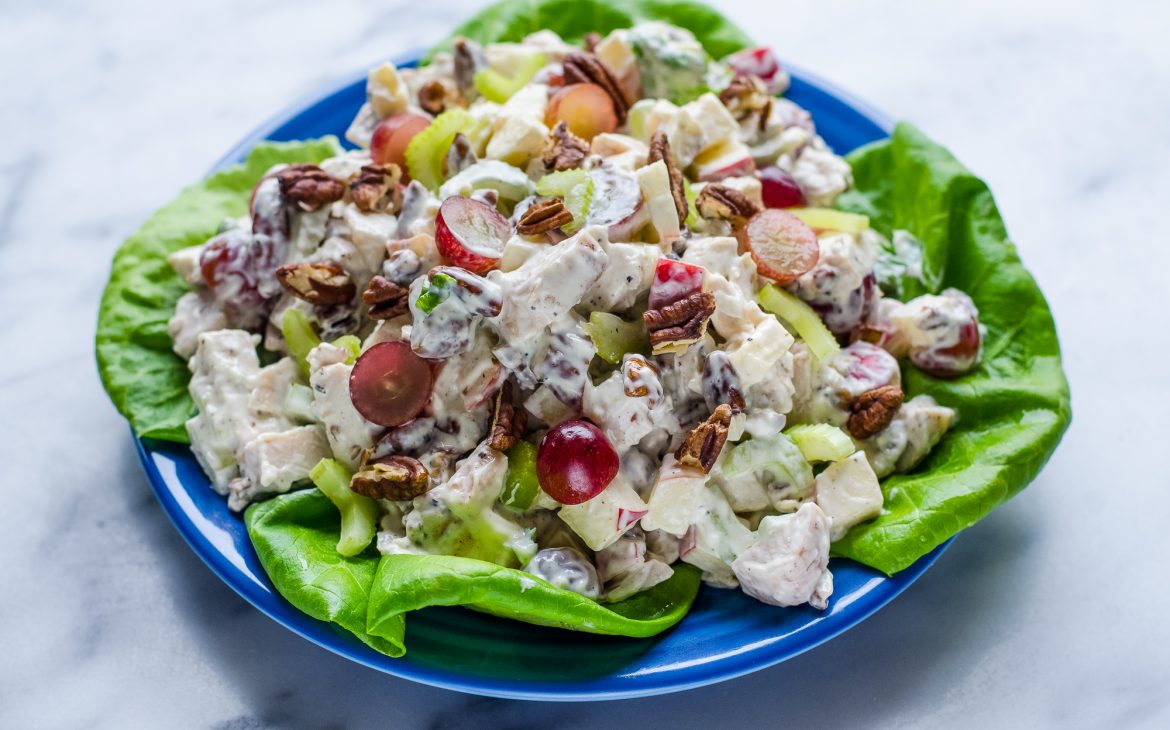 Ingredients to make Waldorf Salad:
4 teaspoon mayonnaise
3 small red apples, diced (unpeeled)
1/4 cup chopped walnuts
2 teaspoon unsweetened pineapple juice
1/2 cup diced celery
Instructions
In a bowl mix the mayonnaise and pineapple juice.
Toss in your diced apples, celery, and walnuts. Fold in all the ingredients together until properly combined.
Chill for about 20 minutes then serve.
---
Cream of Cauliflower Soup
Ingredients for making creamy Cauliflower Soup
4 teaspoon butter or margarine
3 tablespoons flour
3/4 teaspoon salt (if using unsalted butter you can omit salt)
1/8 teaspoon pepper
1 and 1/2 cups vegetable stock and pulp
1 and 1/2 cups skimmed milk
150 grams cauliflower florets
Instructions
Melt your butter in your skillet, blend in the flour and let it simmer on low for five minutes.
Add your vegetable stock and milk gradually. Toss in the cauliflower florets. Constantly stir until the mixture thickens.
Using your immersion (hand) blender, blend the soup until you reach your desired consistency.
Serve.
(Visited 3 times, 1 visits today)